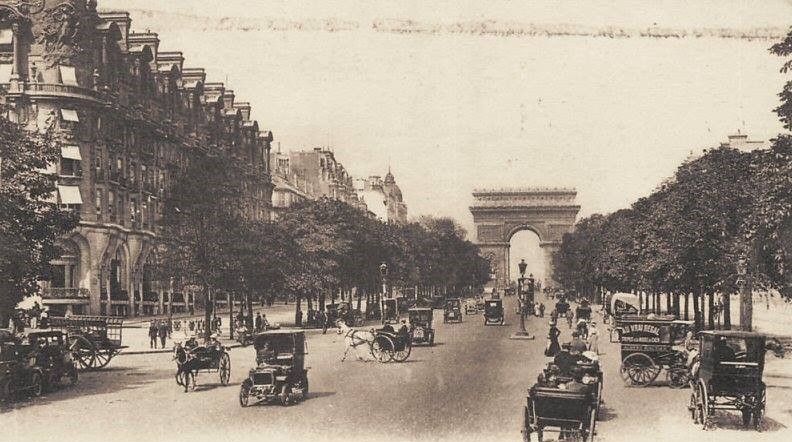 Rue de l'Arc de Triomphe: this small street which does not lead to anything today and which could be described as an alley, follows the layout of one of the eight aisles radiating from the "star of Chaillot", the ancestor of our Place Charles de Gaulle Étoile, which was laid out and planted with trees in 1724, under the superintendence of the Duke of Antin. Admittedly this alley located in the countryside and not built probably had no name, but it appears on the plans of the beginning of the 18th century and constitutes one of the oldest ways of the district.

More or less turned fallow at the end of the 18th century, it was reopened as a street by M. Brey, architect in 1827. Completed in 1846, it then went from Place de l'Arc de Triomphe de l'Etoile to rue des Acacias, transverse.
It was only 4 years after the completion of the Rue de l'Arc de Triomphe that the Star Etoile hotel was built, which later became Star Champs-Elysées.